Neda Transgender Surgery has been helping the members of trans & non-binary community from all around the world to find qualified, affordable, trans-friendly plastic surgeons using the latest techniques to perform FTM Top surgery, FTN Top Surgery and voice masculinization surgery.
Trans
Health Care Advisor
| | |
| --- | --- |
| Monday – Friday | 09:00 – 22:00 |
| Saturday | 09:00 – 22:00 |
| Call Free | on Whatsapp, Skype / Zoom |
OFFICE HOURS
Welcome to Neda Transgender Surgery Health Care Advisor
Hello friends, my name is Neda and I am FTM transgender.
It took me 3 years to complete my FTM transition journey with successful surgeries.
I had the best of luck to meet talented doctors to get my drain-free Top surgery with no medical vest & light scar.
Believe it or not, I was able to save so much money from surgery that I was able to travel around and hit the popular beach & towns just a few weeks later.
What did I have common with you?
I was determined to get my FTM transition surgeries and chase my dream with a tight budget.
That's right, I was able to get the latest gender reassignment surgeries from a dedicated surgeon. No doubt, I had many questions and concerns beforehand.
That's why I am here today to help you out.
Kind reminder >>> Please STOP Taking HORMONES (HRT) injections & TestoGel 3 weeks prior to surgery day and then re-start 3 weeks after post-op!!!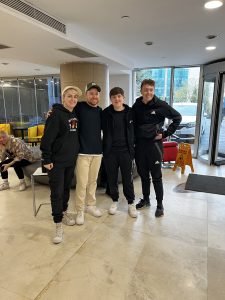 Thailand, Turkey, Poland, Mexico, India, Czech Republic are major countries among the medical tourism arena with a lot of hospital chains and the latest medical technologies.
Thanks to skilled surgeons with latest cutting edge techniques, FTM and MTF transgender patients get delivered outstanding natural results.
Do you have a low budget? What if your health insurance does not cover gender reassignment surgery? No problem, you can still get your personalized gender confirmation surgeries at a reasonable cost, save money to enjoy the historical & commercial sites of the city you visit.
The NedaTransgender surgery is designed to be a medical health advisor for transgender and non-binary individuals where all the needs of a person can be addressed in a tailor-made approach.
AVAILABLE SERVICES
Safe & Exceptional Results in Body & Breast Procedures,
Body Feminization Surgery, Facial Feminization Surgery (FFS), FTM Top Surgery, FTM Chest Masculinization Surgery
, MTF Voice Feminization Surgery, Voice Lifting Surgery,  FTM Voice Masculinization Surgery & Voice Deepening Surgery.
Transgender Surgeries are cost efficient here in Thailand, Poland, Turkey, Mexico and Prague compared to other countries thanks to high currency exchange rate & close proximity to Europe and UK.
Current medical surgery packages in there include your Transfers, Hospital and surgery costs, pre-op examinations, blood tests, medications during your Hospital stay, Surgical Corsets, Bras & Vests, City Tour, Personal Caregiver & Your Personal Consultant who speaks excellent English.
Flights & Accommodation packages are not included due to COVID.
Most Airlines & Travel sites offer very reasonable flight & accommodation packages.
However, I would be more than happy to help you during your selection process.
You have a friend here who will welcome you and accompany you throughout your transition journey.
I will be a model to prove surgeon's work and show you the way in each step.
HOTEL ACCOMMODATION
Warm and welcoming Hotels at Excellent Location, 5 Min's to all Hospitals, Near by Metro & Bus Stations can be find through Booking com. Really warm stay with feeling like at Home. LGBTQ+ friendly Hotels  providing excellent service to medical tourists can be found via Booking com.
Make An Appointment
To learn what Transgender surgery can do for you,
request your
FREE
consultation by filling the online form below
or
WhatsApp 001(450) 425-5345